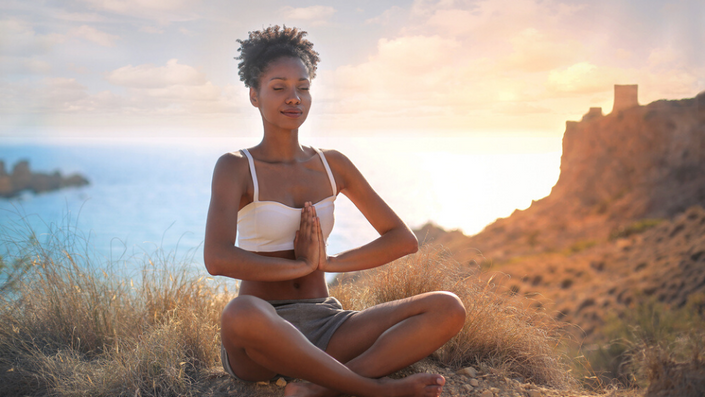 7-Day Beginner Yoga Challenge: Morning Routine
Establish a morning yoga routine
** This challenge has ended. Stay tuned for our February challenge being announced soon! **
Want to start 2020 with a daily commitment to your health?
Join our FREE 7-day Beginner Yoga Challenge focused on establishing a consistent morning yoga routine. A morning routine will set the tone for your day and leave you feeling energized, organized, and calm.
Each morning, you will gain access to a video demo with step-by-step instructions of a fundamental yoga pose ideal for the morning. You'll learn how to move in and out of poses with safe alignment and use modifications to help you maximize benefits of the poses.
Upon completion of the 7 days, you will feel energized and have the tools to continue a consistent practice.
This challenge is for you if you:
Want to try a yoga challenge but have been intimidated by Instagram challenges because the poses were not accessible for your current level of practice or you didn't fee like you had the guidance to safely complete the challenge
Want a morning yoga routine but don't know where to start
Want to use holistic tools to maximize your wellness in 2020 and beyond
The challenge begins January 6, 2020. Sign up ends at 11:59 PM EST on January 5, 2020.
More details will only be provided to those who sign up. Join us!

Make 2020 your best year yet!

Your Teacher
Carla Christine is a certified yoga teacher and holistic wellness advocate. After 10+ years working as an electrical engineer, she quit her job to create Yoga Green Book.
She started practicing yoga in 2011 after suffering from debilitating anxiety. Following her first class, she recognized yoga had the ability to aid in self-healing. After year-long training, Carla completed her 200-hour yoga teacher training certification. She considers herself a lifelong yoga student and continues to expand her knowledge in yoga philosophy and asana through regular trainings and workshops.

Her classes create a safe space to foster an inner journey towards healing and empowerment. She designs classes based on students' needs.
Currently, Carla lives in Medellin, Colombia, with her husband and 2 year-old baby girl. She strives to connect and practice with yogis worldwide.
Read the full story of Yoga Green Book here.