About Us
Our Studio
Yoga Green Book is an online safe space offering yoga and meditation classes that educate and inspire. Classes are led by certified yoga teachers with a solid understanding of classical yoga text and a strong desire to promote wellness for people of color.
This online space helps you foster an inner journey toward healing and holistic health regardless of your location. With racism, trauma, mental illnesses, and diseases that disproportionally impact our community, tools like yoga are needed now more than ever. Yoga can help us transform from the inside out and help us deal with the pressures of life to live healthier, happier, and fuller lives.
Yoga is ultimately a personal journey, but it's easier to get started in a space you feel safe with culturally-affirming teachers and resources. Yoga Green Book provides the space and resources.
Videos are instructional and range in time, level and focus area. Whether you want to trim down, tone up, gain flexibility, or find inner peace, we've got your covered. New videos are added weekly.
Our Story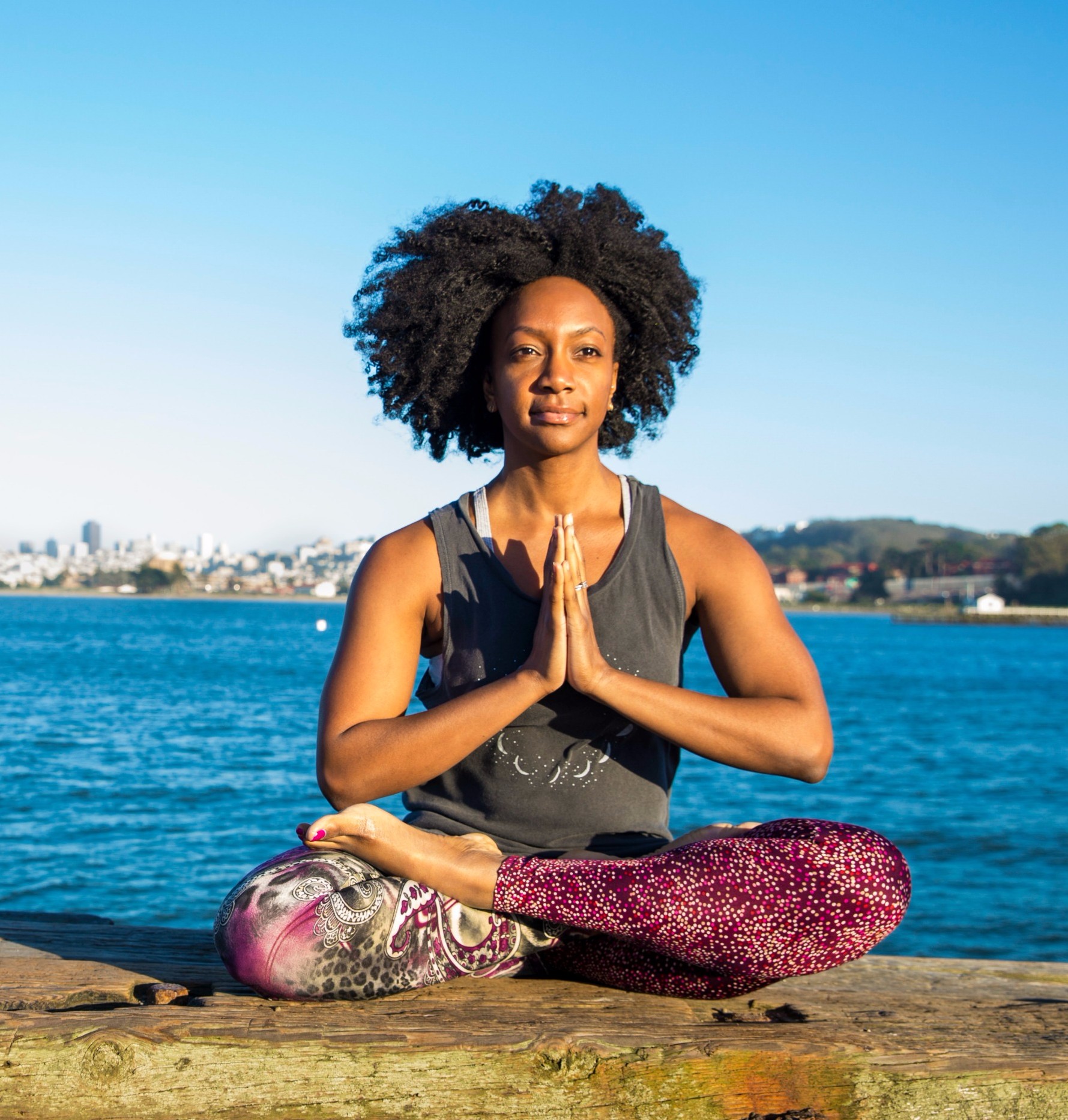 Carla Christine, founder of Yoga Green Book, unapologetically quit her Electrical Engineering job after 10+ years. She was tired of suffering from work-related anxiety, long commutes, and unfulfilling tasks. She did not know what she was going to do, but she knew it was time to make a change.
What led her to this epiphany? Yoga. Carla first tried yoga in 2011 after the recommendation from a friend who was worried when a doctor prescribed Carla an anti-depressant for anxiety without an evaluation. Carla couldn't see how twisting and bending could cause such healing in her body and mind but since her friend knew her struggles she agreed to try it. She believes it is probably the best advice she has taken because since then yoga has aided her in self-healing and self-study.
Fast forward to 2015, Carla was certified and teaching yoga at a studio in Chicago. She became disgruntled and discouraged that diversity and inclusion of black yogis was commonly the topic of conversation but not commonly reflected in hiring actions, marketing, events and workshops. It was time for her to stand up and be MAD (Make a Difference). She decided to focus on creation instead of inclusion by developing a healing space for black people that could improve our physical, mental and emotional health as a united community.
With a determined mind to see this dream happen, she created Yoga Green Book. The name was inspired by the Negro Motorist Green Book . While the original Green Book was a printed guide of businesses that weary segregation-era travelers could trust and safely take refuge in, Yoga Green Book leads black men and women to this online safe space with culturally-affirming teachers using the ancient healing art of yoga to promote wellness. Yoga's roots are linked to black and brown people so she believes it is only fitting that this site showcases us.
It is intentionally an online video platform because she believes online yoga is an encouraging entry point for those new to yoga, as well as a means for seasoned practitioners to continue to evolve their practice. She believes this is especially true in this age of working remotely and living nomadically as well as for busy parents always on the move.
Today, Carla has a minimalist lifestyle as a one-bag world traveler currently living in Medellin, Colombia, with her partner. She wakes up everyday with undying passion to share yoga's transformational powers and see the Yoga Green Book family grow.