About Us
Our Studio
Yoga Green Book is an online safe space offering yoga and meditation classes that educate and empower you to be your best self. We believe that a supportive community with similar cultural experiences and accessible holistic tools is needed for healing and optimal health. Yoga Green Book provides the support and the tools.
Bias and systemic racism contribute to trauma, mental illnesses, diseases, and death disproportionately impacting our community. Holistic tools like yoga and meditation can help us take control of our own healing and health. These tools can help you transform from the inside out to live a healthier, happier, and longer life. Practicing in a supportive environment is necessary to achieve your wellness goals so our space is intentionally free of racism, micro-aggressions, and judgment.
Videos are instructional and range in time, level, and focus area so you have the time to maintain a consistent, customized practice. Whether you want to trim down, tone up, gain flexibility, increase your energy, or find inner peace, we've got your covered. New videos are added weekly.
Our Story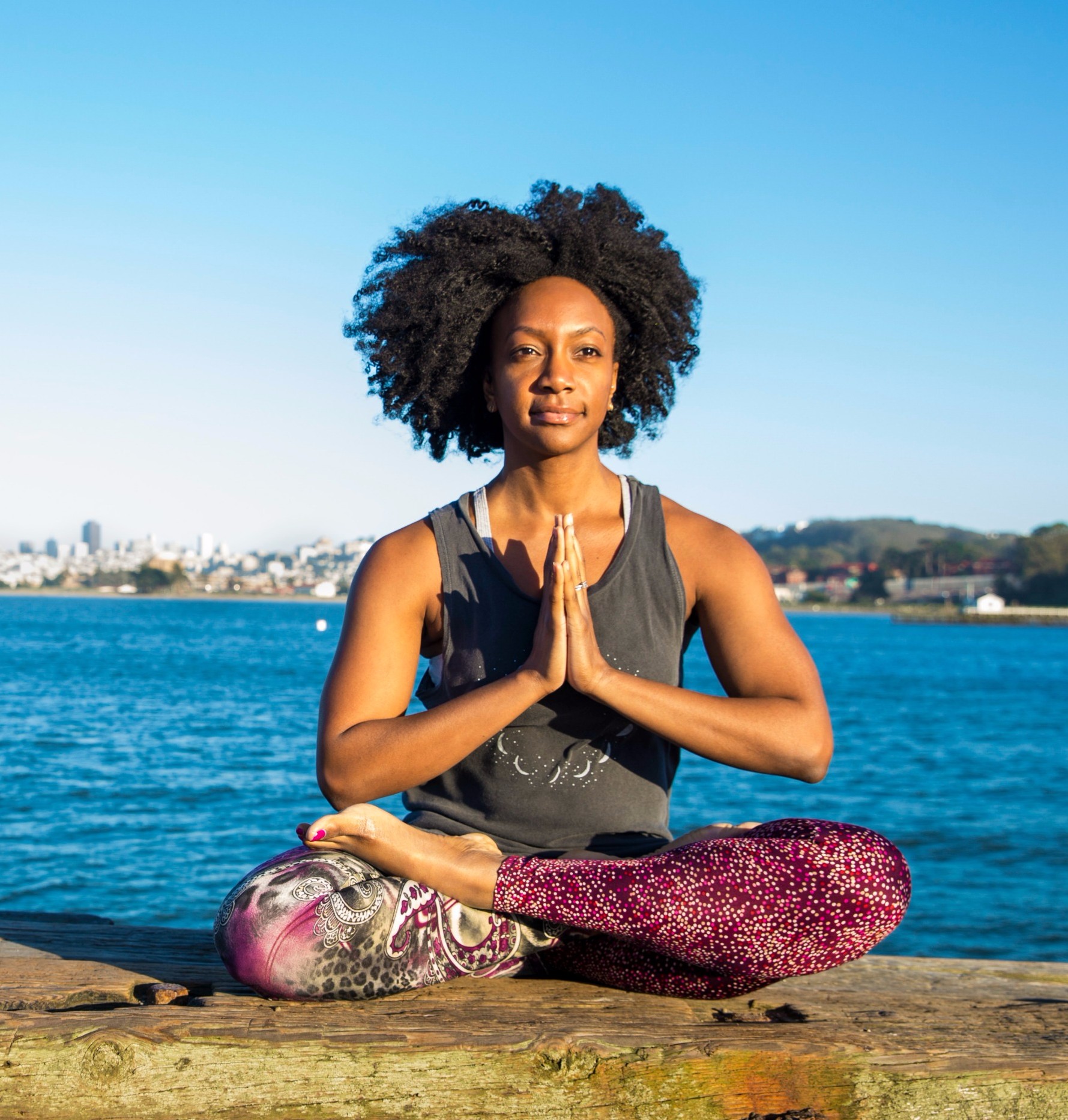 Carla Christine is the founder of Yoga Green Book. She is a Certified Yoga Teacher and wellness advocate. She currently lives in Medellin, Colombia, with her husband and baby girl.
In 2015, Carla unapologetically quit her Electrical Engineering job after 10+ years. She was tired of suffering from work-related anxiety, long commutes, and unfulfilling tasks. She did not know what she was going to do, but she knew it was time to make a change.
What led her to this epiphany? Yoga. Carla first tried yoga in 2011 after the recommendation from a friend who was worried when a doctor prescribed Carla an anti-depressant for anxiety without an evaluation. Carla couldn't see how twisting and bending could cause such healing in her body and mind but since her friend knew her struggles she agreed to try it. She believes it is probably the best advice she has taken because since then yoga has aided her in self-healing and self-study.
Four years later, Carla was certified and teaching yoga at a studio in Chicago. She became disgruntled and discouraged that diversity and inclusion of black yogis was commonly the topic of conversation but not commonly reflected in hiring actions, marketing, events and workshops. She decided to focus on creation instead of inclusion by creating Yoga Green Book.
The name was inspired by the Negro Motorist Green Book . While the original Green Book was a printed guide of businesses that weary segregation-era travelers could trust and safely take refuge in, Yoga Green Book leads black men and women to this online safe space with culturally-affirming teachers using the ancient healing art of yoga to promote wellness. Yoga's roots are linked to black and brown people so she believes it is only fitting that this site showcases us.