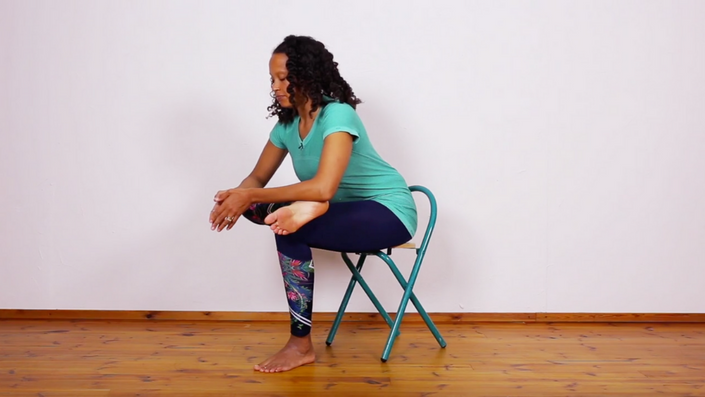 Desk Detox Yoga
A short and simple sequence for a healthy spine
This is a short and basic sequence of yoga postures to help one insert movement into one's working day. Pick the postures most needed and do them right at the desk! Meet work goals and deadlines with a calm, steady mind and a healthy, mobile spine.
Suggested props:

Chair
Class
Yoga Video
Available in days
days after you sign up
Your Teacher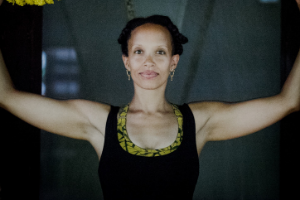 Wambui Njuguna-Räisänen has been an Ashtanga yoga teacher and practitioner for nearly a decade. She began teaching Ashtanga yoga in 2011 at the Ashtanga Yoga School of Helsinki and leads regular workshops in Finland and Sweden.
In addition, she co-teaches on workshops and retreats with senior Ashtanga yoga teacher, Petri Räisänen, who is also her husband. Together, Petri and Wambui approach the practice of Ashtanga yoga from a gently healing, inclusive and therapeutic perspective. Wambui edited the English version of Ashtanga Yoga: The Yoga Tradition of Sri. K Pattabhi Jois and translated (Finnish-English) Nadi Sodhana: Yoga in the Tradition of Sri. K. Pattabhi Jois. Many people have started practicing Ashtanga yoga using her Half-Primary series You Tube video, which has garnered more than 1.1 million views.
Wambui was born in Nairobi, Kenya to an English-Danish mother and a Kenyan (Kikuyu) father. She was raised in the United States, has worked and lived in Chile and the United Arab Emirates and is now based in Helsinki, Finland where she lives with Petri and their two sons.
In addition to teaching Ashtanga yoga, Wambui also gives Chavutti Thirumal massage (by foot press) treatments, both in Helsinki and internationally, and applies aspects of energy healing and traditional Finnish bone-setting techniques into her treatments. She has also assisted her teacher, Helen Noakes, on massage trainings. Wambui is also a Yin Yoga practitioner and regularly guides meditation and chanting sessions on yoga retreats. She speaks grammatically creative Finnish, decent yet underutilized Spanish, and a few random phrases in Kiswahili and Kikuyu.
Wambui's ongoing education has involved the following Off the Mat Into the World courses: Dismantling Racism with Michelle C Johnson; Healing Yoga for Refugees, Asylum-Seekers and Displaced People with Our Mala's Emily Brett; and Yoga for Self-Regulation and Trauma with Hala Khouri.
When not practicing and advocating for accountability and radical self-honesty, Wambui is at home (and on the road) with her family, practicing the seventh series! She believes in travel as a wonderful way to keep her children's worldview open, before setting roots down to write more and plant a lemon grove.