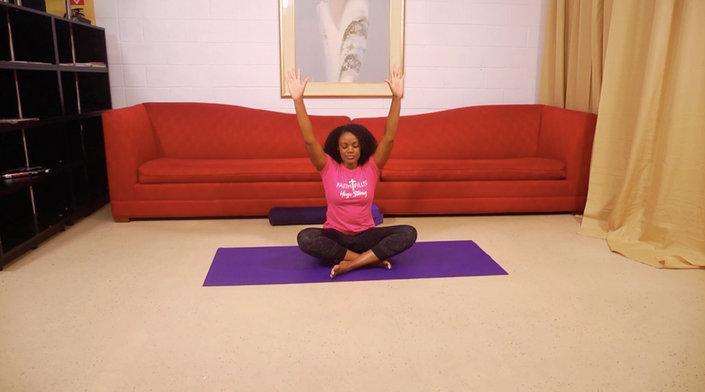 Faith & Flow Morning Yoga
A faith-based energizing flow to help start your day
Join Sherrell in a 30-minute faith-based, energizing flow to start your day. Whether you are preparing for work, wanting to set an intention for the day, or just want to wake up and get the energy flowing in your body, this flow for you.
As you go out into the world, you will be pulled in different directions. You have to be able to trust yourself to lean on God. This flow will you help you open up the front of the body, the shoulders, and hips to get energy moving and flowing so you can lean back on the Creator. When blessings come your way, you will be able to openly receive them in whatever form it looks like.
Class
Yoga Video
Available in days
days after you sign up
Your Teacher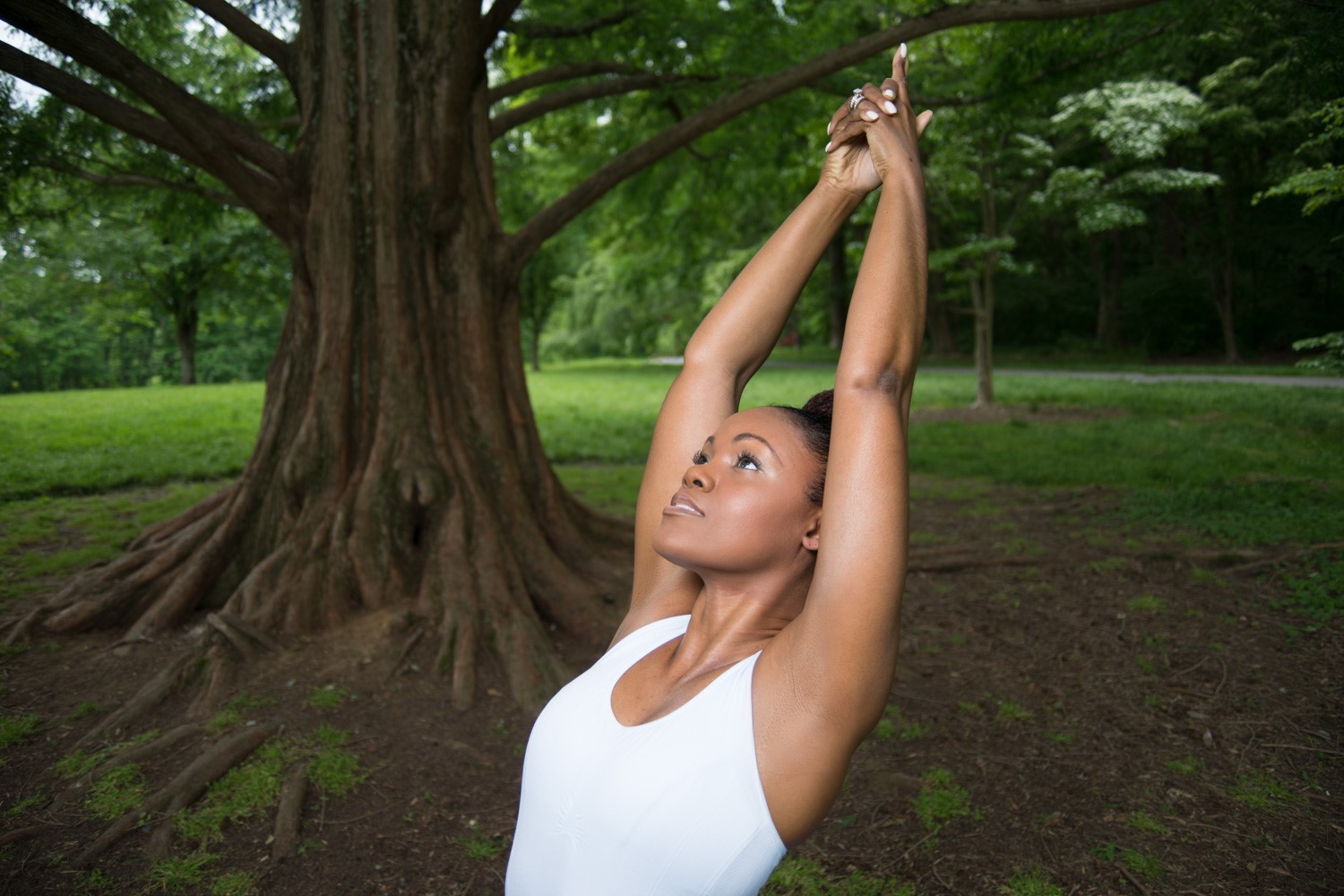 My introduction to yoga actually came through my doctor. Towards the end of my enlistment in the U.S. Army I started experiencing excruciating pain in my knees and in my lower back. Turns out it was arthritis. After trying physical therapy and various injections my doctor simply said "I don't know, maybe try yoga". So I did. I found a yoga class on base and I went for a few weeks and it was okay but I didn't stick with it long enough to reap any of the benefits. It was too slow and I just didn't get it.
Looking back at the old me I can tell you I just wasn't ready to slow down and do the inner work that yoga requires. My ego was big and I felt I was too young to have arthritis anyway so I lived in denial for the next five years. In 2008, I found myself dealing with the same pain but now I was out of the military and living in a new city with no family or friends and the stress of transitioning to "civilian life". So I gave yoga another try and this time I was hooked. I had more energy, no more back pain, my posture improved, and I gained more strength and flexibility throughout my entire body. Yoga allowed me to slow down and to actually grow stronger in my faith. My strong faith led me to create wellness programs for those who were like me: stressed, injured, and in need of balance in their lives.
Faith & Flow Yoga is a wellness program that addresses mental, spiritual, and physical wellness by connecting our entire being, mind, body, and spirit with God. Surrender, Transformation and Discipline are the guiding principles used to build faith and to nourish the soul. Faith & Flow Yoga sets God as the intention and Christian meditation, focused breathing, and movement are used to reconnect our entire mind, body, and spirit with God through full body worship.