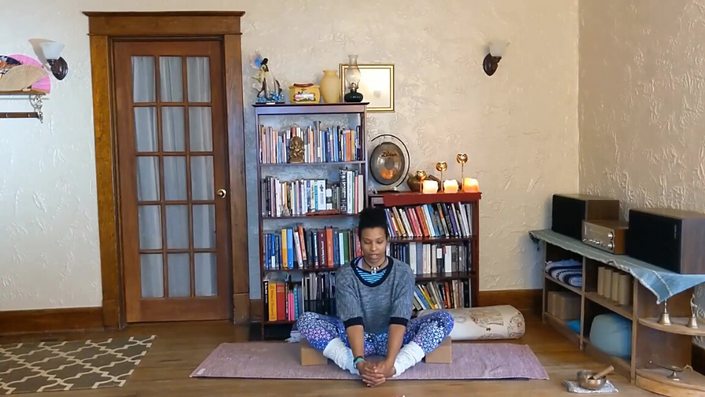 Grounding Practice for Vata Dosha (60 min)
Give yourself time to slow down and balance your "Master Dosha" with this intentional seated practice.
Comprising the great elements Ether & Air, Vata Dosha is the primary energy of movement in the systems of Ayurveda & Yoga. Since this Dosha is naturally light & airy, when Vata gets unbalanced, it's prone to creating feelings of ungroundedness, anxiety or instability. Join Jo-Jo to reestablish your foundation with this calming practice to nourish your Vata Dosha.
Class
Yoga Video
Available in days
days after you sign up
Your Teacher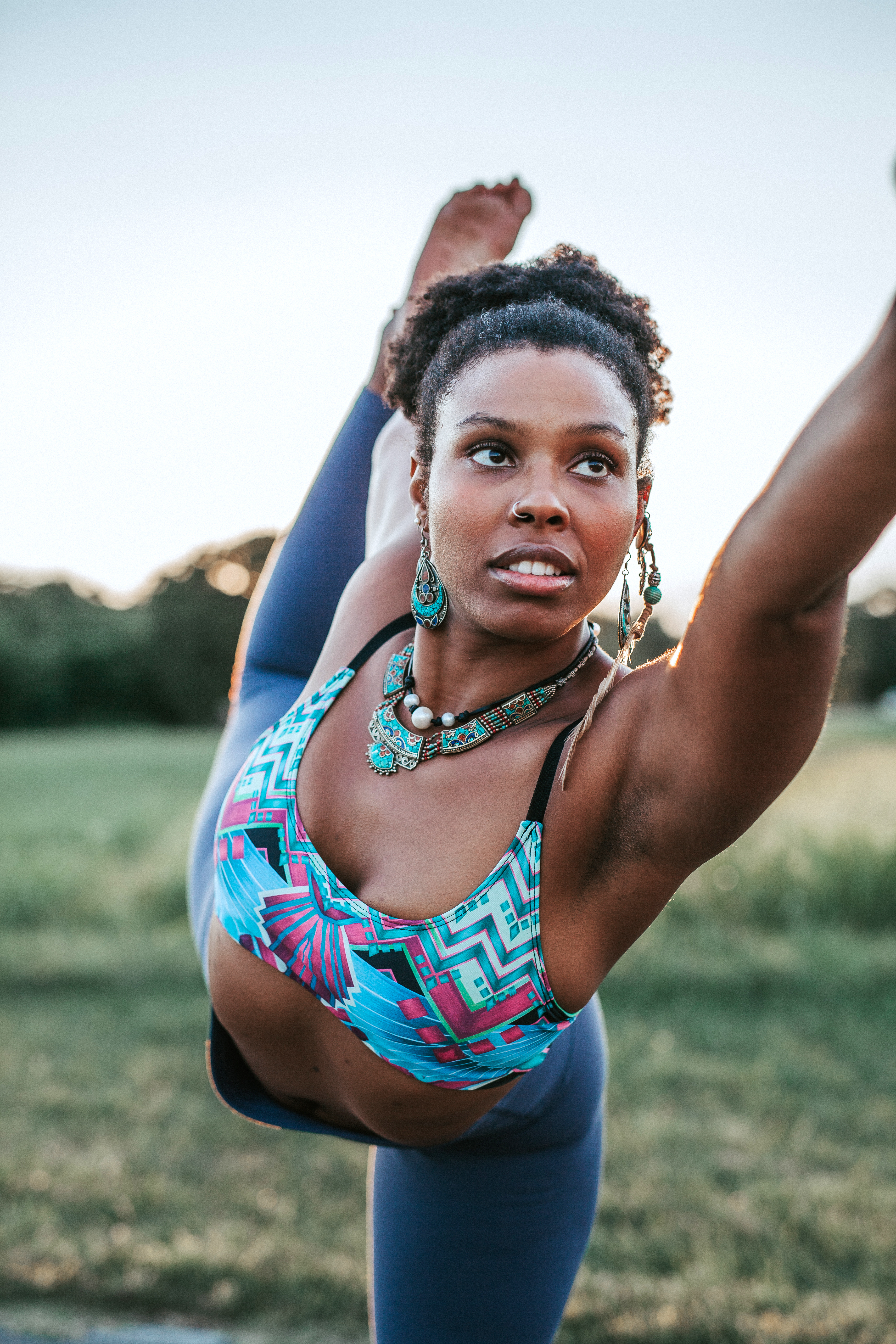 The Yogi Bassist, Yoga & Ayurveda founder Jo-Jo Jackson is a Yoga Teacher & Ayurvedic Counselor based in Nashville, Tennessee. As a Vedic wellness practitioner, Jo-Jo's aim is to move students—and herself—on the path of self-inquiry in order to discover their highest Truth, and she encourages students to seek liberation from what is holding us back.
Jo-Jo teaches with an Ayurvedic approach to create balance in the body, peace in the mind and unity with the soul. Her vinyasa classes are dynamic, vigorous, playful and creative; her restorative classes are grounding, relaxing, centering and peaceful. Yet whether she's teaching vinyasa or restorative yoga, Jo-Jo always guides students back to steady witnessing of their own body-mind-spirit connection through establishing subtle inner awareness and developing a sense of curiosity, courage and compassion for their efforts.
Jo-Jo's delighted to have the knowledge and ability to spread the simple, practical and intuitive wisdom of these ancient practices, and help cultivate conscious living in her community.
Follow Jo-Jo on Instagram @yogibassist
Follow Jo-Jo on Facebook @yogibassistnashville