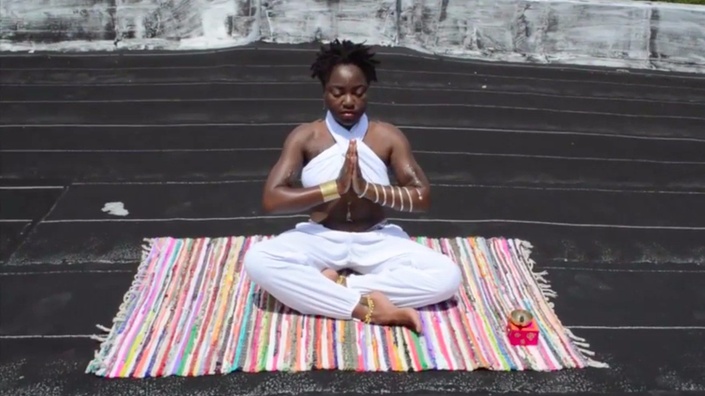 Open Heart, Open Hips Yoga (15 min)
A soulful yoga flow to relax and renew your spirit
Join Ayesha as she guides you to wellness through a 20-minute mindful sequence focused on opening the hips and heart. This flow is suitable for beginners as well as seasoned practitioners.
Hip-opening poses help counter desk-life by loosening tightness in your hips, improving your range of motion and circulation, and alleviating back pain. Also, many emotions are stored in the hips and the poses in this sequence will help release this stagnant energy.
Heart-opening poses help release stress and tension in the chest area making room for giving and receiving love.
No props required.
Class
Video
Available in days
days after you sign up
Your Teacher
A Philadelphia native and graduate of Temple University with a BS in Cultural Anthropology, Ayesha was diagnosed with lupus at a young age. This encouraged her to seek natural healing modalities that she now incorporates into every aspect of her both her life and her wellness brand.
Ayesha has been cultivating her gifts as a healing arts guide since 2011, after completing a 200 hour yoga teacher training program in Philadelphia. She enhances her craft by remaining a student at heart, adding layers to her therapeutic offerings through study and practice with leaders and pioneers in the world of Healing Arts. It was her natural intuitive abilities combined with professional training and development that served as the seeds which would birth her business, Wildflower Wellness.