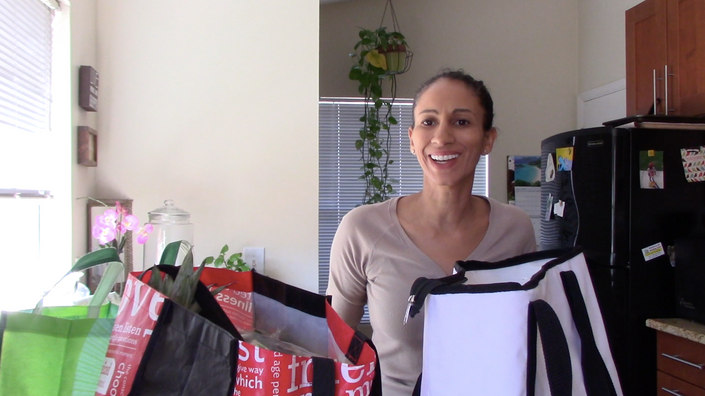 Vegan Grocery Shopping (15 min)
Must-haves for your plant-based journey
Join Tiana as she shares with you what she purchased on her most recent grocery trip as well as a few plant-based/vegan meal ideas.
This is an All Levels video.
Bonus information:
The group, Produce Retailer, identified the following items on its "Dirty Dozen" list of produce with the most pesticide residue:
Strawberries
Spinach
Nectarines
Apples
Peaches
Celery
Grapes
Pears
Cherries
Tomatoes
Sweet bell peppers
Potatoes
The group also identifies the "Clean 15" or items with the least likelihood to contain pesticide residue:
Sweet corn
Avocados
Pineapples
Cabbage
Onions
Frozen sweet peas
Papayas
Asparagus
Mangoes
Class
Video
Available in days
days after you sign up
Your Teacher
Tiana Hill is a 200-hour certified yoga instructor. Tiana started practicing yoga over a decade ago. Though, seven years ago her practice became a way of life as she was looking to deepen her understanding and grow on a personal level. Yoga keeps her balanced and emotionally at peace, most times! It is a practice!
In 2012, Tiana left her corporate sales job to pursue her passion and teach full time.
In her classes, Tiana fuses her Ashtanga background with vinyasa, creating a powerful flow with longer holds.
Tiana is a mother to two beautiful souls, a vegan for the animals, and a native Phoenician, where she enjoys vegetable gardening, and raising her menagerie that includes 2 dogs and 7 chickens!