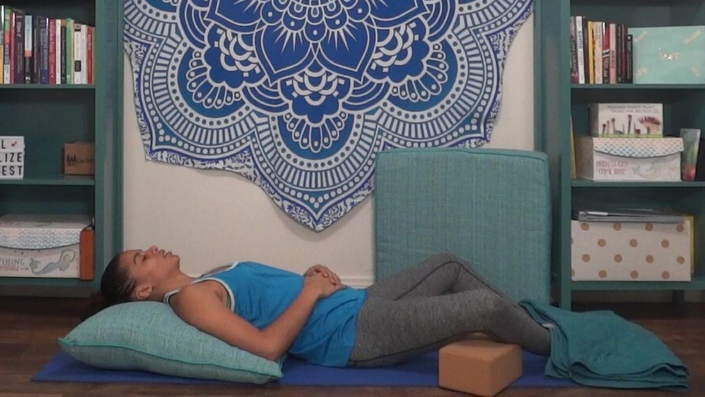 Yoga to Relieve Burnout (30 min)
A restorative class to help you reset and restore balance
Join Katrina for a restorative yoga class to help you reset and restore balance when you feel run down and burnt out. Not a typical flow class, this class includes just a handful of poses for rest and balance with lots of options and adjustments to help you create the practice that feels best for you.
Suggested Props: Blocks (rolled towel or blanket will do), Blanket, and firm pillow

Class
Yoga Video
Available in days
days after you sign up
Your Teacher
Katrina Long (she) is an International Healing Arts Therapist, trauma-informed yoga teacher, energy healer and founder of Manifesting M.E. Wellness. She is a native of Inglewood, California who has always had a passion for helping others see the light in their struggles and the strengths in their differences.
She specializes in integrating traditional psychology with holistic healing modalities to provide relief from mental and emotional distress through yoga, therapy, community circles, hormone wellness counseling, and wellness events. Katrina is passionate about working with marginalized communities impacted by trauma, BIPOC, individuals who identify as queer, and those experiencing hormone & menstruation-related disorders to re-imagine what healing looks like. She believes in healing as an act of resistance. Her mission is to provide intuitive guidance to heal your mind, body & soul, actualize your life purpose and manifest your dreams.
When she is not working she can be found on her yoga mat, on the dance floor, running by the beach, sharing a meal with loved ones or plane hopping.
Website: www.manifesingmewellness.com
Instagram: @healerkali@manifestingmewellness
Facebook: Katrina LongManifesting M.E. Wellness