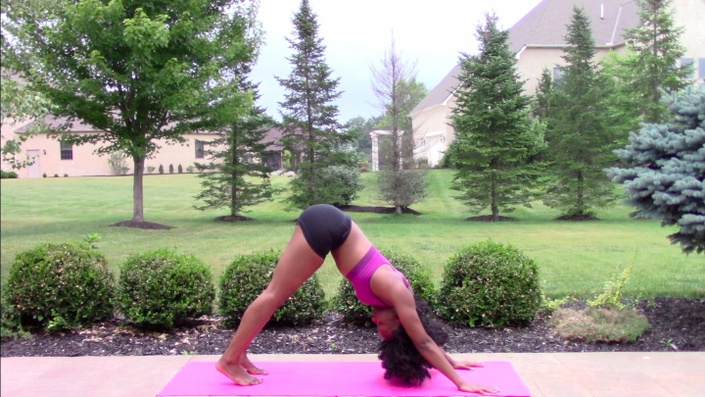 21-Day Beginner Yoga Challenge
Take your self-care and yoga to the next level (Free for members)
The live challenge is now over. Videos are only accessible to previous participants and studio members (free trial and subscription). Forever access of the videos can be purchased for $9.
Want to make a daily commitment to self-care? Join our 21-day beginner yoga challenge.
This challenge is perfect for the complete beginner as well as the seasoned practitioner wanting to review the fundamentals. You'll learn how to move in and out of poses with safe alignment and use modifications to help you maximize benefits of the poses. Upon completion of the 21 days, you will have the confidence to take your practice to the next level. You will also gain free access to a full-length yoga flow.
The hardest part each day will likely be getting on the mat. Make the time and stay focused.
Note: Pose instructions are not intended to substitute for medical counseling. Always honor your body and do not continue any movement in which you experience pain.
Your Teacher
Carla Christine is a certified yoga teacher and holistic wellness advocate. After 10+ years working as an electrical engineer, she quit her job to create Yoga Green Book.
Yoga Green Book has been featured in Black Enterprise, 21Ninety, BlackDoctor.org, theGrio, and more.
Currently, Carla lives in Medellin, Colombia, with her husband and 1 year-old baby girl. She strives to connect and practice with yogis worldwide.
Carla holds a BS degree in Electrical Engineering from Clemson University and an MBA from Georgia State University.

Read the full story of Yoga Green Book here.